Mission Statement for the English Department:
The mission of the English Dept at GHS is to enable students to develop lifelong literacy skills—the ability to read and think critically and to express themselves and navigate a multimedia world effectively. It is hoped that students will develop a lifelong relationship with language and literature, recognize the power of words and use that understanding to discover both themselves and the world around them. Our goal is to empower our students to become productive, literate citizens of the 21st century
We look forward to hearing your suggestions for our One Book: Glassboro Summer Reading Program for 2013! Please email
lhartman@glassboroschools.us
with your recommendations for our shared reading experience!
What is One Book: Glassboro?
This was the fourth year for our summer reading program that invites teachers, staff, students and the community to share the pleasure of reading. Our former choices, The Glass Castle,The Hunger Games, Night/The Book Thief and Divergent have been quite popular with readers of all ages. We hold a discussion each fall in the GHS library and all readers are encouraged to attend.
How do I get a copy of the book?
Although we encourage you to purchase and write notes in your own book, a limited number of free copies are usually available in July. Readers are encouraged to "Read, Share and Pass it on!"
Requirements for all English Courses
I. Students most successfully complete the preceding level of instruction to be scheduled for the next. Students should earn a passing grade in 8th grade English before entering the high school. Thus a passing grade in 8th grade English is a prerequisite for English 1, and passing grade in English 1 is a prerequisite for English II, and so on. English courses must be taken in proper sentence.
No student may take two English courses simultaneously in the day school program without department permission.
II. The writing process will be incorporated into all courses at all grade levels. This process includes prewriting, composing, sharing, revising, and editing. It makes use of journals for expressive writing and emphasizes different modes of writing for different audiences and purposes.
III. All students will take semester finals and exams in each course.
IV. Please see G.H.S Course Requirements regarding placement and advancement for English courses.
Honors English I (056)
This course is designed for students who have successfully met the district requirements on the ASK8 and have exhibited an outstanding ability in Language Arts prior to entering the 9th grade. Since this is an accelerated course, Honors English I will include all materials and standards required in English I and additional content. This course is designed to provide the student with a rigorous and challenging opportunity. This is the entry level course for the Honors English program. Teacher recommendation is required for the next level.
This program will provide instruction, review, and practice in all the requisite skills of reading, writing, speaking, listening, vocabulary development, study skills, critical thinking, and literary analysis to prepare students for success on the HSPA.
This course is weighted according to BOE Policy.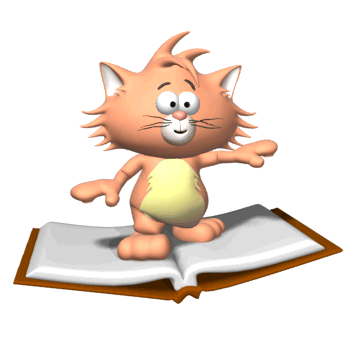 English I (052)
This course is designed to introduce students to high school English. It is based on a whole- language approach which integrates reading, writing, speaking, and critical thinking skills with content, including instruction in grammar and vocabulary (especially Latin word parts), study skills, and test-taking strategies. Students will study various genres of literature, such as drama, mythology, novels, poetry, short stories and modern non-fiction literature (including magazines and newspapers) in order to become more informed, perceptive and literate. Longer selections may include, but are not limited to, The Odyssey and Romeo and Juliet.
English I/Read 180 (053)
English II/Read 180(063)
Read 180 is research-based reading intervention program designed to improve literacy skills for 9th and 10th grade students who have not met the proficiency on the ASK8. The course is also highly recommended for English Language Learners. In addition to preparing students for high stakes tests, the program enables students to build a solid foundation in the basic reading and writing skilled needed for success in other content areas and in the real world. The program includes high interest fiction and non-fiction reading materials which are specifically designed to motivate students. Differentiated instructional strategies include small and whole group lessons, individualized computer-based instruction, and independent reading.
Honors English II (066)
Students will work on developing critical thinking, reading, writing, vocabulary, and research skills via public speaking, a broad variety of literature and select novels. They will also receive preparation for both the HSPA and the SAT exams.
The course is weighted according to BOE Policy.
English II (062)
Students will work on developing critical thinking, reading, vocabulary, and writing skills via an integrated program of public speaking and literature study. The course emphasizes the English core proficiencies as well as skills and strategies necessary to successfully complete standardized tests, such as the HSPA and PSAT/SAT.
Honors English III (076)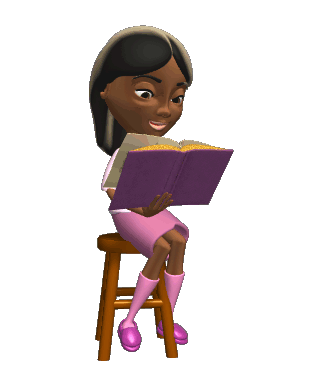 The Honors English III course is designed for academically gifted 11th grade students. Participation in the course is limited to selected students who meet specific criteria in terms of IQ, test scores, previous English grades, and teacher recommendation. The course focuses on American literature.
Basically, HE III has three major objectives:
1) to increase students' awareness of and exposure to board scope of great classic and contemporary literature;
2) to guide students in methods of analysis so that they may better explore and appreciate the wealth knowledge contained in a variety of texts;
3) to improve students; thinking, writing, and research skills so that they may better communicate their ideas and be successful in college level courses.
Students should be prepared to complete most assigned and related readings outside of class.
The HE III course differs from the regular college bound English course in several ways:
1. The seminar approach is more mature and requires students to assume a greater degree of responsibility for their own learning.
2. Students will be expected to write with a higher degree of competency in both the use of standard written English and in the content and organization of their papers.
3. Students will be expected to respond, in both writing and discussion, exhibiting higher levels of critical thinking.
The students will review research methods using the MLA (Modern Language Association) format to produce a formal content-based research paper. SAT prep and vocabulary development will be included as well.
This course is weighted according to BOE Policy.
English III (072)
This course covers a broad range of multicultural American literature, including short stories, novel, drama, poetry, and current non-fiction literature. Students will write in a variety of modes for many different audiences. The course emphasizes the English core proficiencies, and the skills necessary for test-taking, critical thinking, reading, writing, and discussion. Students will learn MLA research methods and format and will submit one long-term project: a formal research paper.
Advanced Placement Composition (094)
The Advanced Placement Composition is based on the Educational Testing Services AP English Exam in Language and Composition. This course is comparable to a college Introduction to Composition course, which All college freshmen must either take or test out of via placement tests. AP composition is open to second semester juniors and all eligible seniors. (See the introduction of this section for the course selection policy)
Students will read a variety of prose, non-fiction essays; analyze them for style, technique, diction, and a variety of other compositional features; and practice writing their own essays using the texts as models. They will review and practice the rules of standard written English, both independently and in groups, so that they improve the quality and sophistication of their own writing. This course will teach students to write confidently in their college courses across the curriculum and in their personal and professional lives. A research paper is required.
Through a dual credit agreement with Gloucester County College, students who pay a minimal registration fee at G.C.C and who earn an unweighted "B" in the course are eligible for credit in G.C.C's Basic Composition I course. Students are also encouraged to take ETS's Advanced Placement Exam in Language and Composition in May to earn advanced standing.
The course is weighted according to BOE Policy.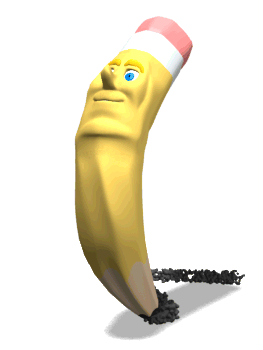 Advanced Placement Literature (079)
This course is taught at the introductory college level of discourse, with an emphasis on close reading of text and establishing an understanding of the interaction between text, reader, and historical, philosophical and literacy influences, as well as an application of the artistic use of language to create meaning.
Grading criteria: Formal essays: 50%; Tests and Quizzes (including timed essays): 25%; Informal assessments (thoughtful engagement with ideas and materials of course demonstrated in oral participation, group work, creative and divergent thinking as expressed in short responses, journal responses, homework, etc.): 25%
College Prep. English IV (082)
This survey of British literature is intended for college-bound seniors. The class will read Beowulf, The Canterbury Tales, Sir Gawain and the Green Knight, Everyman, several works of Shakespeare, and modern novels. A research paper is required for graduation. To qualify for this course a student must successfully pass the HSPA during the junior year and three years of College Prep. English.
Grading Criteria: Independent work (class work, homework, projects: 20%); Final assessment (test: 30%, Writing-essays, research paper: 30%); Pre-assessments (quizzes, brief evaluations: 20%).
Test Prep
This course is designed for seniors who have either failed the HSPA or have never taken it before. Intensive test prep is the objective of the first month of the class. In October students will take the HSPA. Students are then required to build a portfolio of quality Language Arts tasks to ensure that they have met reading and writing requirements necessary for graduation in the State of New Jersey.
Creative Writing (087)
This course is designed for students who wish to expand their imagination and creativity through writing. Students will learn to develop and improve their writing skills by exploring a wide variety of writing exercises and genres. This course is designed to inspire and motivate young writers who may wish to publish their work.
Words/Music/Poetry (059)
This is a graded course for the open-minded, hard working student looking for personal growth as a writer. It is most definitely not a course for those seeking an easy elective. It is not a course "all about me" and "my own writing", but rather a course about what makes writing good and what needs to be done in order to make it worthy of being read by others. There are assignmen, ts nearly every ni, ght and a great deal of writing each day, in addition to keeping a journal.
This course allows students an opportunity to explore the many avenues that poetry has to offer. A great deal of time is spent reading, discussing, and analyzing the works of established poets, both classical and modern followed by assignments and projects designed to help students model the various forms and styles studied.
The goal of this course is to encourage students to develop a life-long love of language; to improve their written expression; to discover their own writer's voice; to gain a greater understanding and respect for the power of the written and spoken word; and lastly, to acquire or enhance their understanding of their world and the many voices represented therein.
This course is open with first priority to juniors and seniors, and then to underclassmen (with a letter of request and a writing sample).
The course is limited to a maximum of 15 students.
Publications (091)
This is a "roll up your sleeves, dive right in, and ask questions as you go along" course. Students must apply for acceptance. They must provide two recommendations from teachers attesting to their skills in writing expression, computer/typing skills, artistic/creative skills, organizational skills, accounting/business skills, and/or reliability. Students who have previously been enrolled in the course must reapply each year.
Students may sign up for the entire year of the fall semester. There will be no spring enrollment.
Students sell ads, write copy, create layouts, input copy into word processing programs, establish and meet deadlines, and complete other tasks necessary for the successful completion of a quality publication. All students will be required to participate in all areas of production of the Maroon and Gold yearbook.
This is a graded elective and may be taken for up to three consecutive years. It is open to sophomores, juniors, and seniors and is limited to a maximum of 10 students.
English as a Second Language-ESL (067)
ESL provides and remediation for students whose native language is not English and who have severe difficulty speaking, reading, writing, or understanding English. The course provides an environment in which Limited English Proficient students may gradually assimilate into American culture and the American educational system while still respecting and celebrating their native language and cultural practices. Students newly arrived in the country and with limited English proficiency should sign up for ESL. Students currently enrolled in the ESL program should schedule it again for the coming year. Language proficiency tests are administered in the spring of each year; test results will be one of the determining factors in exiting students from the ESL program.